I'd wanted to do this post for a long time now. Each year, March 8 would come and go, escaping my notice. FYI, I don't live my life knowing what day today is. I deign to burden myself with such trivial information only when I've got no way around it. Illustrious examples include exam schedules and birthdays of best friends who are capable of burying me alive.
But I digress. (I really should make that my tagline.)
Here is a prized list of books (off the top of my head, thank you college-life) that celebrates women and shows us exactly what they are capable of.
The Help – Kathryn Stockett
Oh hell yes. I will not oblige you by giving you a description of this book. If you haven't even heard of this book by now - ye who hath been living under a rock, rectify that mistake pronto. And for those of you who have heard of it but couldn't be bothered to read it: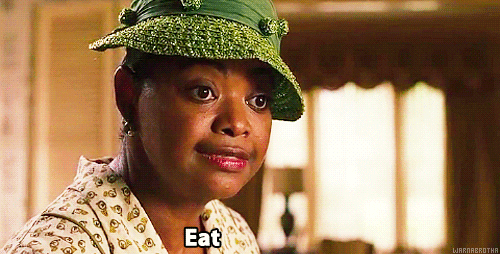 The Secret Life of Bees – Sue Monk Kidd
A girl whose mother died when she was little runs away with their Black maid (who's the only mother figure she's ever known in her life) to escape her father (and the pissed-off racists), right into the arms of a sisterhood. There she is introduced to the secret world of bees, the Black Madonna and her mother. I love this book to shreds, btw. This had so much potential to turn into yet another civil-rights drama, but it is just a backdrop to flaunt the strength of women.
The Invention of Wings – Sue Monk Kidd
It really is about the inventions of wings in America before the abolition of slavery. It's about two sisters as abolitionists and feminists and how they plunged ahead, despite the criticism they faced, even from fellow abolitionists. Bear in mind this is a loose account of the Grimke sisters, so no sceptics, these women aren't fictional.


Code Name Verity
and
Rose Under Fire – Elizabeth Wein
These books are a bust for traditional tropes of delicate, fragile women. This book celebrates the power of friendship and sisterhood even under the direst of circumstances. How the love for your best friends and the love for your homeland can equip you with powers you didn't know you could have. Fair warning – it's a roller-coaster ride, and not for the faint-hearted.


A Thousand Splendid Suns – Khaled Hosseini
Two women. Two different generations. Married to the same man in a war-torn Afghanistan. The bonds between them morph between rivalry, mother-daughter, and sister-sister. The beautiful yet incredible thing about this book it shows just how much a woman is willing to sacrifice because of the love for her family. Again, I'm warning you to keep a huge box of tissues at the ready.


Sold – Patricia McCormick
A thirteen-year-old Nepali girl gets sold for 800 rupees by her stepfather into a prostitution ring in India. Lakshmi happily goes along with "Auntie" thinking about the tin roof she can buy her mother with the money she gets by working as a maid in "The City". This novel traces her loss of innocence with a narration that doesn't give a lot of morbid details but is still harrowing. McCormick's accounts of the shady underworld of prostitution will leave you livid at the injustice of it, and in wonder of the women who do more than just survive through it. How they stay even when there's a chance of escape because staying means their families get to eat.
You have to fool yourself into believing that the things described in this book don't really happen to finish reading it.


The Color Purple – Alice Walker
A book that has survived the wrath of many narrow-minded people; a book that celebrates femininity in all its glory. A book that doesn't shy away from saying the things that have to be said.


Out of the Easy – Ruta Sepetys
Screw it. I just tried to write a three-line-pitch without making it sound synoptic. What do I love about this book? A whole brothel full of prostitutes showering love on a seventeen-year-old girl in search for some answers. I have never seen so many women of so many different shapes and personalities. But they all equal in their capacity to love.


Saving Francesca – Melina Marchetta
At first glance, this book may not seem like a prime candidate for a seating on this list. It's about a gang of badass girls in a boys' school and how gradually they run the place.

God, I love this book.


The Seven Realms – Cinda Williams
Chima
A fantasy world run by a matriarchal government. Plotsy, shippity, and all things addictively nice. Need I say more?


one Girl – Gillian Flynn
I am including this book in the list because the list lacked some good female psychopaths. Who ever said girls were sugar and spice and all things nice? Heads up, female psychopaths are just as bad as their male counterparts. You get on their bitch-side, heaven help you.
A Song of Ice and Fire – George R R Martin
Daenerys. Arya. Cat. Sansa. Cersei. Don't tell me your knees won't give in front of these women who are capable of kicking your ass.
HAIL MOTHER OF DRAGONS